This coaching focuses on the most important element of any interaction—communication. Clients take a deep dive into important communication models and methodologies and are equipped with the knowledge to communicate effectively.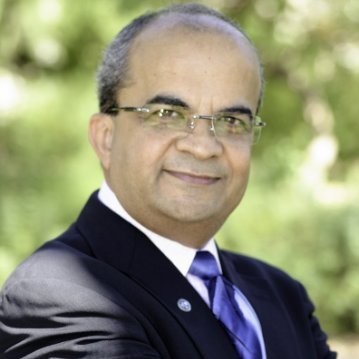 Hi, I'm Ben Pandya
I am privileged to be in the business of developing Leaders for over 25 years.
Here are some of my business ACCOMPLISHMENTS:
Author of Legacy Forward, Made Easy

TEDx Speaker

Increased revenue by greater than 125% at Client Companies (Fortune 50)
Because of my corporate clients, I have had the opportunity to help over 5000 leaders.
Our ideal CLIENTS include:
Fortune 50-500 Companies

Graduate Students

C-Suite Executives

VP - Director Level Executives
Here are some TESTIMONIALS about our services:
"I have not seen or worked with an Executive Coach like Ben in the past 30 years."

"Your program was so engaging for my learning & development, I did not even take a break."

"No other professor has made a greater impact to change my life the way you did."
I am in the business of helping people uncover their passion and find their mission to live a more fulfilled life. It is a challenge to work in a complex environment. Decision makers don't have an easy job. As a result, I focus on 1 person at a time by helping them find their purpose.
Frequently Asked Questions
What's in it for me from this coaching?
You will get what you want as long as you implement every tip, every trick and all the nuances from these coaching sessions.
How do I schedule my appointment?
Upon purchasing coaching, you'll receive further instructions on how to book a time for your appointment.
What other areas can I build my expertise?
Awareness is the key step in any journey you wish to take. This would mean as our coaching alignment expands your awareness you may soon discover the areas and ski